"Going into professional pictures for the first time is scary, but Heather is amazing and makes sure you're comfortable and get what you want out of your photos always. It's always a good time, and the results show it!" ~Taylor
Kentucky Senior Pictures
I met Taylor back in November of 2021 when she applied to be a part of the Klem Photography Senior Model Team located in Henderson, KY. The model team allows for seniors from surrounding schools to get together as group to have a senior year like none other. The seniors of course get lots of cool senior pictures, but it is about so much more. We have a positive group of people who love building each other up, cheering each other on, and being a positive role model for their peers. If you aren't confident for the camera, I can guarantee you will be by the time you have your personalized senior session.
Senior Pictures by Kentucky Senior Photographer, Klem Photography
Our first model team session was a destination themed session in Nashville, TN. We started with a meet and greet and hair and makeup at my sisters house in Robards, KY. This was such a fun time to warm up to each other, eat, relax, and get ready to head out. Every model team session has a theme and this one was "white." I love how Taylor pulled her personality in here and wore an amazing white top with distressed denim and her converse tennishoes. She looks amazing! If you don't know Taylor, I can tell you, we quickly broke her out of her shell. She was pretty shy at first and didn't talk much, but over the course of getting to know her this year she has grown so much, and I have loved every minute of truly getting to know her.
Henderson KY Senior Pictures
Our next model team session was a fun tailgating session as Henderson County High School. Taylor wore her Henderson County shirt and her denim shorts and came out to show her school spirit. Isn't she the cutest sitting in the stands! (You can see more of the tailgating session at the link posted below).
Senior Pictures in Evansville
This model team session was a little different because of date conflicts, so we actually had 2 different themes on the same day. After our tailgating, the team then headed to Evansville, Indiana to get some photographs in front of the old greyhound bus station and on a rooftop overlooking the city. Taylor changed outfits here. Can I just say, this girl ROCKS denim!
Personalized Senior Experience
All of our models are our clients too! When you sign up to be a Klem Photography model, you not only get 4 group themed sessions, you also get your personalized session that is all about showcasing YOU! By this time, I can guarantee that you are going to have the best pictures because you are so used to me that you are comfortable. AND IT SHOWS. Go back up to the top and read that review Taylor left me. Those were her exact words. She was comfortable, and we had THE BEST time walking downtown Henderson by the library and Central Park. She also has a friend who lives in this AMAZING 3 story house right by the riverfront. He let us use his house for pictures and, OMG, look at that sunset! Taylor changed outfits a couple of times, but I must confess, my most favorite picture of her EVER is that one of her in the orange dress leaned up against that white brick wall in downtown Henderson. The lighting and the contrast of her outfit against the wall just makes everything stand out. AND…Look at that smile! STUNNING!
Model Team Session at Cataract Falls in Spencer, IN
Our last model team session this year was a fun session at the waterfalls. This one was a little chilly as it took place at the end of September. That pink maxi dress with Taylors blonde hair is stunning and, OMG, look at that back! Taylor was game for anything I asked her to do because sometimes I'm just like, "hey what about standing there," and she just tried it. We had THE BEST time!
Fall Senior Pictures in Kentucky
While getting fall pictures at the pumpkin patch wasn't scheduled, by the end of the team year these girls are like family! So while on my way to a local pumpkin patch at Trunnells Farm Market in Utica, Kentucky, I messaged the team to see if anyone wanted to come out since I had my camera. Taylor messaged back immediately and said she'd be there, and I was so glad she was! Look at how that black top and those brown pants compliment that amazing pumpkin wall! As we walked around the pumpkin patch we stopped at a few set-ups they had along the way in the sunflower field. I just love how these fall senior pictures turned out and I'm so glad Taylor got to come hang out with me for a bit while I was there.
Taylor, it has been such a joy getting to know you throughout your senior year. I have watched you grow so much this year, and I cannot wait to sit at graduation and watch you walk across that stage. I will be there to celebrate with you and cheer you on. You will forever hold a special place in my heart, and I can't wait to watch you do big things!
Looking For A Kentucky Senior Photographer?
I would love to work with you and your family too! Our clients come from all around the surrounding western KY area, including Henderson County, Webster County, Gibson County, Posey County, Warrick County, and Vanderburgh County.
If you are ready to take the next step, book a consult by clicking the link below so we can plan your upcoming senior's perfect session day and create some beautiful senior pictures for you guys too! Model team applications open up to the public on November 4th, 2022 for our class of 2024 model team!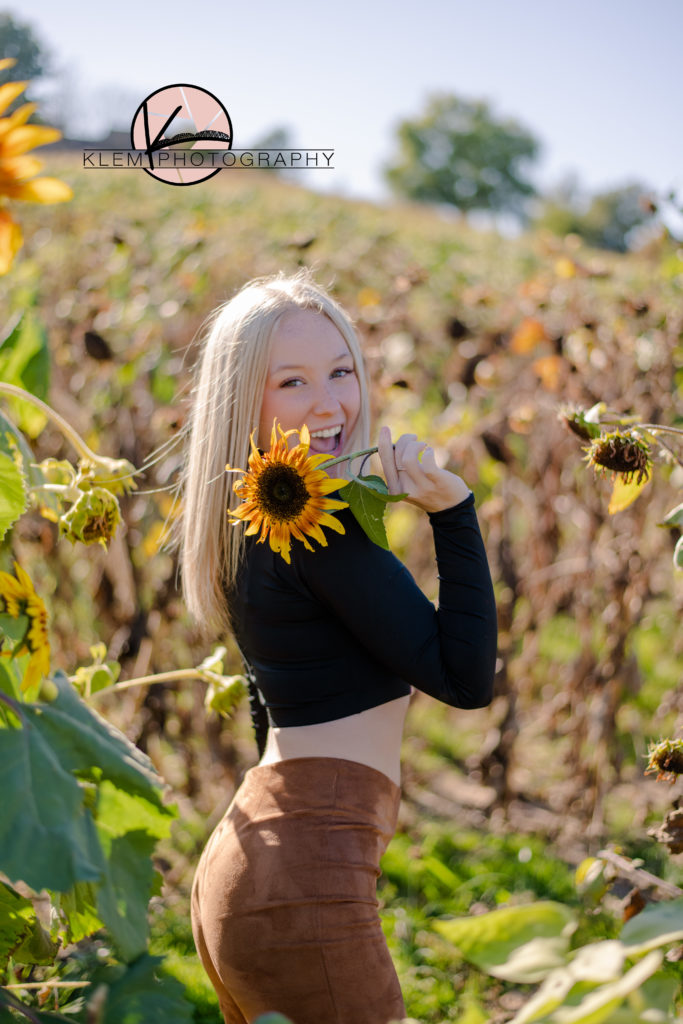 Check out our other blog post to see more!
Tailgating at Henderson County High School